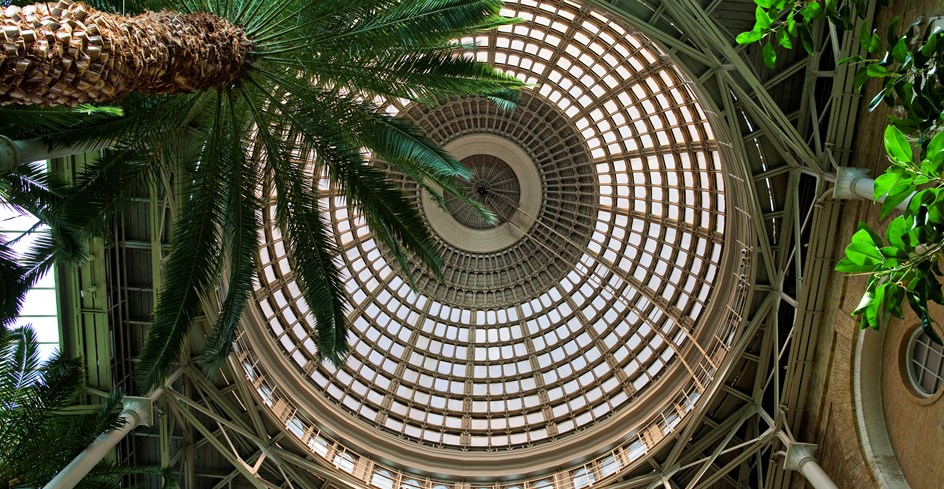 Vinterhaven Ny Carlsberg Glyptotek. Foto: Kim Nilsson
A Wealth of Architectural Detail
Behind the Glyptotek as it appears today have been three of Denmark's most skilled architects: Vilhelm Dahlerup, Hack Kampmann and Henning Larsen. Both internally and externally the Glyptotek is a profusion of details which sets the eye wandering between glass domes, marble columns, exquisite mosaic floors, carved handles and decorated ceilings.
More Than Just a Museum
The museum café Picnic serves modern food, the coffee is freshly roasted and ground, and everything has been carefully thought out.
Every Thursday the museum is open until 9.00 p.m. and on certain evenings the Glyptotek is transformed into a house of culture filled with music, light, talks guided tours and nice cool beer.
When the weather gods permit it the Glyptotek opens its roof terrace from where there is a magnificent view of Copenhagen's parks and towers.   
A Little History
The Glyptotek was founded by brewing magnate Carl Jacobsen (1842-1914). He was a passionate collector who, with the income from his brewery, Ny Carlsberg, created an unparalleled collection. In 1888 Jacobsen donated his art collection to the nation and began the construction of the Glyptotek. A further donation, this time of the industrialist's extensive collection of art from antiquity, followed in 1899, which led to a marked expansion of the newly-opened museum. The Glyptotek has been open to the public since 1897.