Little Copenhagen and Glamorous New York City: Reversal of fortune?
By Kay Xander Mellish - November 2018
When I first moved to Copenhagen from New York City, more than a decade ago, Danes used to ask me why I wanted to come to a little place like Denmark after living in glamorous Manhattan. Nobody asks that any more. In the time since I've been here, Copenhagen has increased its confidence while New York City as a cultural capital seems to have lost its mojo.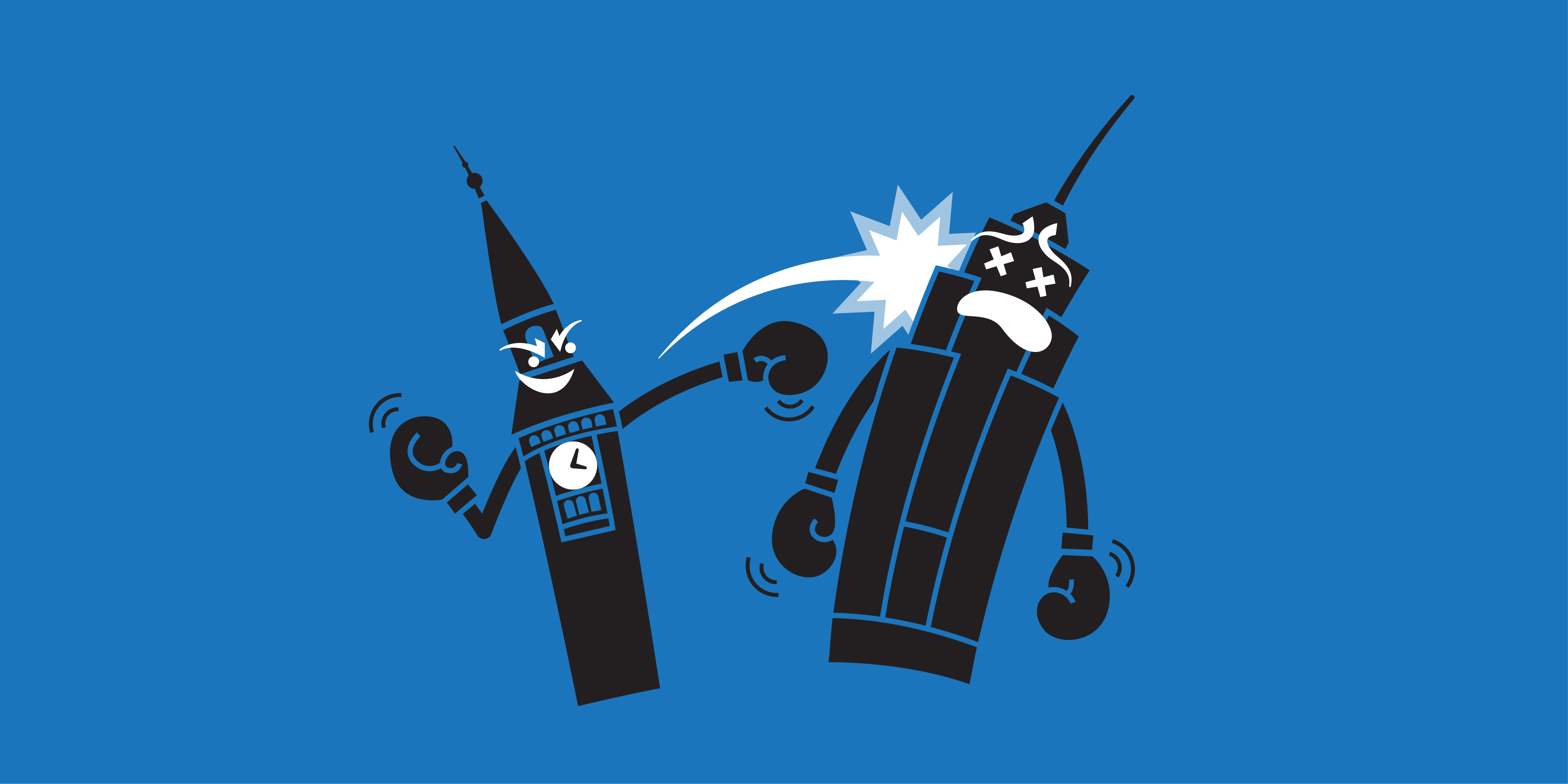 Of course, New York is still an exciting place to visit: 62 million tourists do that every year, including thousands from Denmark. Tourism, along with finance, is one of New York's top industries, and it helps support the city's thriving theater and restaurant communities.
But other industries that used to make New York City unique and exciting are less healthy. The glamorous magazine industry hasn't handled digitalization well; paper magazines are thin as potato chips from lack of advertising, and big names like Vogue and Vanity Fair are struggling to be profitable online. And the intellectuals who used to wrestle with big ideas at salons on Upper West Side of Manhattan are now more likely to be writing for publications based in Australia (Quillette) or San Francisco (Wired) or Washington, D.C. (The Atlantic).
Big TV networks like CBS, NBC, ABC, and CNN (the last two are my former employers) mostly cater to older audiences now; everyone else watches California-based YouTube and Netflix.
The latest fashion trends are now more likely to come from South Korea than Seventh Avenue, and New York City hasn't been the center of the American music industry since the Ramones were playing CBGBs. The music capital of the U.S. these days is Atlanta, at least when it comes to urban music.
Copenhagen, meanwhile, has created a brand for itself as the hippest city in Scandinavia. (Sorry, Stockholm.) It's benefitted from a worldwide interest in green living, innovative healthy food, and the hygge craze of a few years ago that's still helping to sell Danish-branded products abroad. Danish houseware design is an international standard of excellence; Copenhagen's urban bicycling infrastructure is a model for the world. Copenhagen is having a moment; Copenhagen is cool.
Copenhagen as chewing tobacco
As an American, it's always interesting to see the range of opinions from back home about Denmark and the Danish way of life. Not everyone knows Copenhagen well: when I mention that I live in the capital of Denmark, I'm occasionally asked how I like Amsterdam. It doesn't help that in some circles, Copenhagen is best known as a brand of chewing tobacco popular with baseball players. The round outline of its metal can is easy to recognize in their tight uniform trousers.
The people who do know Denmark often misunderstand it. There's the only slightly accurate meme being passed around by the left-wing group Occupy Democrats: Why is Denmark the happiest country in the world? $20 (DK127) minimum wage, 33 Hour work week, FREE University, FREE Childcare, FREE Health care. SHARE if America should follow their lead." Being just a small sharable square, the meme has no room to mention the massive taxes that support all these goodies.
And, on the right wing, there is the constant and sometimes intentional mixing up of socialism and a social welfare state. In socialism, of course, there is common ownership of all the means of production, which is ironic because Copenhagen is in some respects more privatized than New York City.
The subway is late
Compare, for example, the efficient and privatized city buses of Copenhagen with the messy, publicly-owned New York City transit system. Only 67 percent of New York subway trains arrive within 5 minutes of their scheduled arrival, according to a survey this summer, and the subway's signaling system is so old that some train movements are tracked with pencil and paper.
Upgrading the system has been caught in a tangle between overlapping city, state, and regional agencies known for widespread corruption and payoffs. New York recently opened 3 new subway stations and renovated a fourth for a total bill of DKK 28 billion (US $4.45 billion). Copenhagen's City Ring metro, with 17 stations, will cost DKK 22.2 billion.
The lack of cohesion causes delays to civic projects as well. Rebuilding Nørreport station in Copenhagen, a crucial downtown hub, took an uncomfortable 2 years; a similar station in downtown Manhattan recently opened after 12 years of construction.
What do you get for your taxes?
New York's civic problems are not solely a lack of tax collection: someone working in the finance industry making DKK3 million (US$500,000) a year, not an uncommon income, will pay about 45% income tax after federal, state, and local taxes kick in.
But this taxpayer won't see the benefits that their counterpart in Copenhagen would see. The health care will still be expensive, the universities will still charge fees, and the subway will still be crowded and late.  
I don't want to overstate the capabilities of Copenhagen commune – it took them about 6 months to remove a giant pink penis someone had spray-painted on a commune-owned wall across from my house – but at least when you're in Denmark, you have a slightly better idea of where your enormous taxes are being spent.
Quirky shops on Broadway
I first moved to New York to attend New York University, and with all the wonderful free time available to a student, I used to love to take long walks on Broadway, which starts at the tip of Manhattan and runs all the way to the top of the island. Based on an old Native American trail, it was an exciting street, lined with odd and unusual shops owned by Jews, Greeks, Koreans, Cubans, and the many other ethnic groups that made up the city's mosaic.
Many of those quirky shops are gone now, along with single-owner diners, delis, and shoe-repair shops, a process tracked by writer Jeremiah Moss in his blog Vanishing New York. Many storefronts are vacant, while others are occupied by chains like Starbucks and bank branches – New York, unlike Denmark, seems to still have an appetite for physical bank locations.
The displacement of eccentric shops has something to do with online shopping, but also with the rent hikes caused by the real estate boom. Expensive buildings require expensive shop rents, and dozens of old but serviceable buildings and disused railyards have been turned into chic contemporary architecture, some of it designed by Copenhagen-based star Bjarke Ingels.
There are so many new buildings that I barely recognize the skyline of New York any more, and the sad thing is that many of these big buildings have very few people in them. They are luxury apartments that non-resident oligarchs from Russia, China, and Africa use as investments. According to the New York Times, one out of 10 apartments in New York is now purchased by an absentee buyer, and the percentage is clearly higher in the luxury bracket.
This is why I love Denmark's bopaelpligt; making sure people actually live full-time in the homes and apartments they buy is an excellent idea. As a foreigner, I've gone through the process of getting permission from the Justice Ministry to purchase a home, and despite the bother, I still think it's better than the empty balconies and silent lobbies of luxury apartments purchased just to be warehoused.
Manhattan for the young
Still, there is nothing that can match the energy of New York City, which is what I tell young people in Copenhagen when they come up to me after one of my speeches and ask if I think it's worthwhile leaving chic, green, tuition-paid Copenhagen to try out Manhattan.
Copenhagen, I say, is always a great place to build a comfortable and safe life, to start a family, to feel cozy and secure. But New York is all about action. New York can only be experienced in the present, because in some sense, it is always vanishing - and then reemerging as something wonderful and new.
Kay Xander Mellish is a keynote speaker, author and podcaster based in Copenhagen. Check out her blog on www.howtoliveindenmark.com